It's simple, really: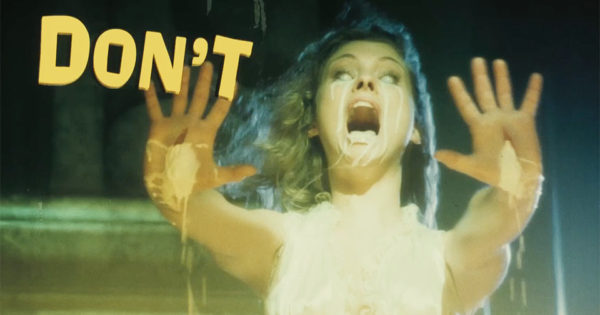 Tongue-in-cheek simplicity aside, authors responding poorly to reviews and reviewers is something that's been going on far too long; tends to target independent reviewers who read and review on their own time and dime; is unnecessary; is unkind; and in all likelihood is worse for your book than any review will ever be.
When an author disparages a reviewer, I notice that reviewers tend to do the legwork of making the simple plea to be treated like human beings. They should not be the only ones speaking up or writing lengthy posts. I wanted to write in support of reviewers and to let my fellow authors know that being cruel to someone who didn't shower your book with stars is unacceptable and a surefire way to get me to never read your stuff.
The latest instance that prompted this post is Lauren Hough's mean and unnecessary tweets attacking a Goodreads reviewer for giving her book 4 stars instead of 5. Yes, a 4-star review. She also responded by calling Goodreads reviewers who round down a 4.5 review to 4 stars (since Goodreads doesn't allow half-star ratings) as "assholes" and said, "No one likes you." I purposefully use "attacking" without hyperbole because she is in a position of power and tried to use it to draw attention to a Goodreads reviewer who does not have her following nor her celebrity. It backfired spectacularly, but people put on blast by celebrity Twitter presences aren't always so lucky.
But celebrities using their power to get their followers to bully someone is for another essay. Hough thought it was acceptable to say these things because of a book review. She thought a book reviewer doing their job warranted calling that reviewer an asshole. A lot of authors act like Hough.
These authors may not flame out as spectacularly as Hough did on Twitter, but they're out there all the same. They search their name, find poor reviews of their books, then play victim on Twitter because someone didn't like their book. They call reviewers arrogant, entitled, wrong, children, whiny, bad readers, a multitude of names. They say reviews and reviewers are a scourge ruining books and ruining reading. I think the bigger scourge is authors acting like dicks.
Further, these attacks are usually on reviewers who are: 1) women/women-identifying (especially women of color), 2) independent, and 3) doing the reviews for free as opposed to working for a paying publication. These authors aren't writing screeds of their suffering against the book reviewer equivalent of Anton Ego in Ratatouille. They're focusing on book bloggers, bookstagrammers, Goodreads influencers, and other grassroots reviewers that are, in their eyes, an easier target.
It's always wrong to be cruel. Someone not liking your book, or not liking your book as much as you do, or not worshiping your book at the altar of the #shelfie, is not an open invite to be an asshole. Someone took the time to read your book and write their thoughts on it. Be grateful! As someone who writes for a (side) living, I can barely write more than two sentences about a book I read because reviewing books is hard! These reviewers are working their ass off for something they love. They don't deserve to be treated like garbage because you can't handle critique.
Look, no one likes a bad review or even a mediocre review of their work. I don't look at low-star reviews of my work with a smile and hands clasped saying, "Thank you." But you know what else I don't do? Screenshot those reviews and act like a giant asshole on Twitter about it. I brush it off, move on, and keep writing. If it's particularly harsh, I maybe talk about my hurt feelings with my husband or my editor. But then I move on! Because reviews aren't personal–but attacking reviewers is, and it's shitty and needs to stop.
So fellow authors: if you see a review of your work that displeases you, and you're thinking about calling out the reviewer or even making passive complaints about reviewers in general, I have one piece of advice: